Safety & Security
What does it mean for your village?
When asked the key reasons for moving into a retirement village, survey results for older Australians are consistent. Amongst reasons such as 'having access to improved facilities' and 'a greater sense of community', the other motivating factor to transition from home to an independent living community is an improved level of 'safety and security'. That point speaks directly to the 24/7 Emergency Call System or Personal Emergency Response System installed within a community.
At eevi, we understand that fulfilling a promise to provide 'Safety & Security' weighs heavily on the minds of operational managers who seek to ensure quality systems that can be relied upon by residents to work when it counts. 
In the last few years, we have seen a myriad of new devices come onto the market. For operators, a decision to install or upgrade a new device fleet happens on average every 3-5 years. If you find yourself needing to assess your system, either due to a natural end of life or as a result of the impending 3G network shutdown, then here is a list of key features to look out for:
1. Easy to install
Installing a medical alarm can be difficult, mainly if the system is hard-wired, an electrician will be required to install. Drawn out or complicated installations are unsettling for residents who don't need the unnecessary intrusion in their homes. Features to look out for are 'Plug and Play' or 'Ready to Use', which should mean that the device comes pre-configured and may be installed by the maintenance team or village manager.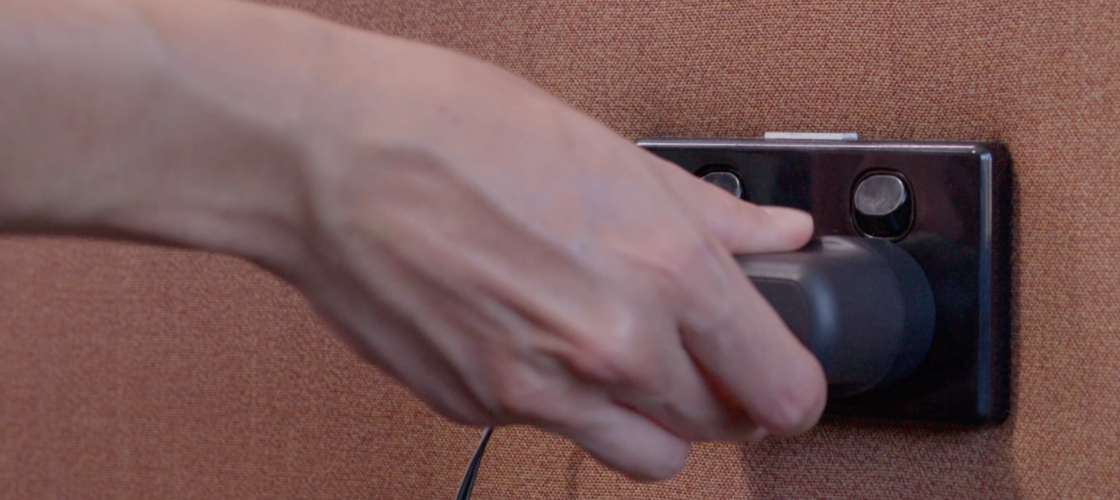 2. Backup battery
Backup batteries provide the reliability of a system if a power outage occurs, and given some of the natural disasters of the last 18 months; it's an important feature to consider. On a day to day basis, an accidental power unplugged from a furniture move means the device will continue to work if there is a backup battery. A medical alarm should have a backup battery, which works for at least 40 hours, and this is an AS4607 standard. It's also important to consider that the device notifies care staff (SMS or email) whenever an offline event occurs.
3. Remote fleet management 
A reliable medical alarm system nowadays should have the ability to be remotely managed. That means viewing device health, connectivity, and troubleshooting issues within the fleet all from one dashboard or app screen. To provide this level of information, these systems will need to be cloud-based and operate over data to transmit real-time or on-demand information. The value of this feature cannot be underestimated, particularly in a broadacre environment where manual testing is required for a non-cloud based medical alarm. This can become a time-consuming exercise that needs to be done monthly or quarterly. A cloud-based system with specific features can self-test with no input required from the village support team at all. 
4. Fast response times 
When evaluating a new system, it's worth considering the response times promised by the supplier. AS4607 Personal Emergency Response standards require a response time of 95% of calls answered in 120 seconds or less for Personal Emergency Response systems; however, some suppliers offer faster response times of 60 seconds or less. That faster response time is standard for A1 grade security grade response centres who are also subject to a regular external evaluation. In the event of a real emergency, every second counts. 
5. Dashboard and app integration
Purpose-built dashboards and apps can make working with a fleet of medical alarms much easier to manage over the long term. These dashboards provide an improved level of reporting which can save time and help you provide better support to your higher needs residents. 
A common challenge for operators in an increasingly cloud-based digital age is the many dashboards teams must use. This naturally could lead to a double-up or even missed inputs of information. It can be helpful to look for a system which offers an open API allowing integration from other platforms such as care management software. 
6. Cellular based
Cellular connection is a reliable feature of a medical alarm. In a power outage, landlines can be disconnected, meaning medical alarms that are not SIM-enabled will no longer work.
A 4G VoLTE device provides a cellular connection, where systems will operate even if an outage occurs. A 4G VoLTE device has an improved connectivity and voice quality than a 4G LTE line which can shut down in areas where 2G and 3G are unavailable. A 4G VoLTE medical alarm is widely considered a safer connection than a regular 4G system.
7. Low return rate
It's important to understand from the outset the turnover rate of the devices within your village, and in the event of a return, what is the RMA process? Will you have a period where residents are without a medical alarm? Wherever possible, it's essential to understand from your supplier what their returns rate are to anticipate how many additional devices are needed to be kept as spares on site. 
While there are quite a few things to consider in an evaluation process to upgrade the medical alarm system within your village, at eevi, we have a dedicated sales and support team ready and willing to assist. We recognise that each community has different needs, and based on taking the time to learn yours, we will make a recommendation that will support your community for the long term. 
So when the next prospective new resident enquires in the sales office about how you provide 'safety and security' to the community, consider reaching out to get to know us a little better. With a promise of the safest, fastest and best level of care in a medical alarm system, with eevi in your community, you'll feel even more confident that the new lifestyle you on-sell will be an excellent choice. That's us; we're eevi. Care by your side. Please contact us to learn more.
Product spotlight
Smart Device Manager
Eevi Smart Device Manager is an administration interface used by village staff which shows valuable information and reporting on the medical alarms within your village. This unique web interface provides device health transparency, prompts carers to check in with residents, and saves time troubleshooting and finding device replacements
Gateway 4G VoLTE

The Eevi Gateway 4G VoLTE is your in-home personal safety system and comes with 1 month free professional monitoring when you purchase outright.

Tech Angel

Whether you need help setting up an ipad, a Google Home or have general technology-based questions or queries, our angels are ready to help assist you and answer your questions.

Life Pendant

The eevi Life Pendant is a personal medical alarm to provide help if you ever you need it. It has two-way voice communication, 4G connectivity and can be used when out and about.

Activity and Door Sensors

The eevi Activity and Door Sensors help loved ones and carers ensure your safety at home by alerting them when no activity is recorded for a set period of time.

Smart Watch

The eevi Smart Watch comes with inbuilt GPS and emergency response packaged in a stylish, modern timepiece that delivers help at the touch of a button.

Wristband Accessory

This wristband easily connects to the eevi pendant for the Gateway. Comfortable and easy to wear.