Out and about
eevi Life Pendant – Buy
$250
Ongoing charges are $27.50 per month
Device Features:
Two-way communication
Telstra 4G connectivity
GPS location tracking with SMS notification
Showerproof (IP67 water-resistant)
Fall detection available
Alert emergency alerts at the push of a button
Long-lasting battery (up to 30hours)
Compatible with Qi wireless chargers (not included)
Voice prompts: emergency call, charging, low battery & time of day
Ongoing price includes professional 24/7 monitoring, SIM and rental costs
Customers will be invoiced monthly following the first 3 months for ongoing costs
It's easy to continue an active lifestyle with the 4G eevi Life Pendant. This discreet monitoring device connects you with the push of a button to emergency care support.
The eevi Life Pendant works wherever there's 4G connectivity making this a device that can be worn while out and about.
This device offers two-way communication and works just like a mobile phone connecting you to either a 24/7 professionally monitored support service or to up to 5 nominated close contacts.
The 4G Eevi Life Pendant is your personal medical alarm to provide you with comfort that help will be available should ever you need it. Care by your side. That's Eevi.

Step 1: Press "SOS button" for help, or alert triggered through 'fall detection' feature

Step 2: Connection to 24/7 emergency help with GPS location tracking

Step 3: two-way communication for triage of emergency
The eevi product range is designed to enable a continuation of independence whilst providing peace of mind that help is available, should you ever need it.
Our designs are discreet enough to fit into your daily routine, yet powerful and reliable so that, in the event that you need to use your pendant, you can trust that care will be by your side.
Our customer service team is also on hand should you have any questions about your device. We're here to make you feel comfortable with the technology and happy to help anytime you need some extra support.
Eevi keeps you connected to your loved ones when you can't be there. See more on our families page about how we provide support.
Discreet design

Sophisticated GPS technology with fall detection alert
Shower and exercise proof

Easy alert contact registration via our convenient online form, update anytime

Telstra 4G Network Coverage
24/7 monitoring for emergency help when needed
Two monitoring options: Professional and Self (price varies)
Australian-based technical support team
How do I activate an alarm?
Press the SOS button on your device or the button on the charging base when in range for 2 seconds until you hear "SOS alert has been activated."
You will be connected to a 24/7 emergency response centre with your current location. The device will ring until a connection is made and your call is picked up.
After speaking with the response centre, press the SOS button again to close the call. If fall detection is activated and in the event that you have a fall or the device detects one, you will be connected to the response centre automatically.
How can I cancel the alarm if I accidentally activate it?
Simply press the SOS button to stop the alarm and cancel the call.
Is there a warranty on the product if it gets damaged?
We are proud to have a durable and high-quality product; however, if there is an issue with the hardware, we provide a 12-month warranty. To protect your pendant, it is essential that you take care of it.
How do I know when my device is fully charged?
The charging base light will glow when charging and turn solid when fully charged.
Can I wear this product in the shower?
Yes, the eevi Life Pendant is water-resistant. It is not suitable for water immersion; however, it will withstand use in the shower.
How far can I go with the eevi Life Pendant?
This pendant works anywhere that you have mobile coverage. That could be on holidays, to the shops, at home or even when visiting friends so long as there is Telstra 3G or 4G coverage. It does not work on an overseas holiday as it is not roaming enabled.
Can I adjust the volume on the device?
You cannot adjust the volume; however, you can put the device into silent mode. To do so, double-click the silent mode button (below the ON button on the side of the device) to turn off voice prompts. To turn voice prompts back on, double-click the button again.
How long does the battery last on my eevi Life Pendant?
It does vary, depending on your usage. Generally, the device will last for 30 hours before it needs to be recharged. There will an announcement made on your device when it falls below 20%. 
We recommend charging it daily before you go to bed to ensure that the battery lasts for the next day. In the event of an emergency, it is always better to have peace of mind that your device will work.
How do I turn on the eevi Life Pendant?
There are two ways to turn on your device:
1. Simply press the ON button for 1 second; all LEDs will flash rapidly. When the device is powered up, it will vibrate to indicate that it is ready for use.
2. Place the device on the charging base. The device will be in the power-on process, which takes approximately 2 mins. When the device is powered up, it will vibrate to indicate that it is ready for use.
If I forget to charge my pendant and need to turn it back on, what do I do?
All you need to do is place the device in the charging base to charge. It will automatically turn back on and start charging.
In the case of an emergency, does the emergency response centre have access to my current location?
Yes, the response centre receives your location and can check your whereabouts in an emergency. The GPS location is most accurate when the SOS button is pressed outside.
How do I turn the eevi Life Pendant off?
To turn the device off, you will need to press the SOS and Call button (on the side of the device) for 3 seconds until the LEDs turn off. 
How do I know if my pendant and charging base are connected?
The device will automatically pair with the charging base with Bluetooth while charging, so there is no need to worry that they are not connected.
Is it possible to commence a plan on the monitored service then switch to a self-monitored service at a later date?
Yes, we can configure the device to monitored or self-monitored – this can be done remotely via SMS or cable and software. Contact our support team for more information.
Does the response centre have my details and records on file?
Yes, the response centre has all the details that you provided us on file. In an emergency, they know who is calling and have access to your personal and medical information you provided. If you need to update these details or if new records need to be added, please contact our support team.
In the event of an emergency and I become unresponsive after I press the SOS button for help, or if I have a fall, what happens?
There is a general protocol in place that the response centre will follow in this scenario:
The response centre will call back your device if there is no answer

They will then call your listed number, for example, a mobile

If still no answer, they will call emergency services and send them to your GPS location as well as call your next of kin

If appropriate and you are living in a village setting, they will call the village manager
In the event of an emergency, this protocol is in place to maintain your safety. If this protocol does not suit your current situation and you would like an alternative protocol to be arranged, please contact our support team.
What do the different lights on the device mean?
Green = Cellular
Single or double flash every 3 seconds means the device has a stable cellular connection.

The green light continuously flashes.
Blue = Location
Double flash every 3 seconds means the device has the latest location.

Single flash every 3 seconds or no light flashing indicated the device is unable to find your location.
Red = Power
Double flashing light means BLE (Bluetooth Low Energy) is connected.

Blinking quickly means the battery is lower than 20%.
Blinking slowly or off means the device is charging.
A solid light means the device is fully charged.
How do I charge my device?
Place your device on the charging base. Ensure the USB cable from the charging base is connected to the AC adaptor. The device will announce, "your alarm is now charging."
Your Life Pendant order will contain:
eevi Life Pendant
Charging dock
Charging dock cable
Lanyard
Quick Start Guide
Standard shipping:
We ship Australia wide via Toll
With the Life Pendant current promotion, shipping is FREE
Delivery time:
We aim to have all orders shipped out within approximately 2-3 business days (time frames dependant on volume orders). Toll allows for parcels to arrive within 2-7 business days in metro and regional areas.
If you have not received your items within 3 weeks of your order dispatch, please contact us with your full name and order number, and we will look into your delivery immediately.
Order confirmation:
eevi will contact you to obtain the personal information required for the device set up. Once shipped we will send you confirmation of shipment via email.
Returns and Warranty policy
The warranty period on the Equipment is 12 months. During that period, we will repair and replace the Equipment for defects in manufacture. After that period, you will pay for maintenance including repair and replacement of Equipment.
You will notify us of intended returns under warranty and complete Our returns form with the details we require including marking the Equipment clearly as "Claim for Repair under Warranty".
Only $250 Plus 3 months free monitoring
($27.5 per month ongoing. No contract term)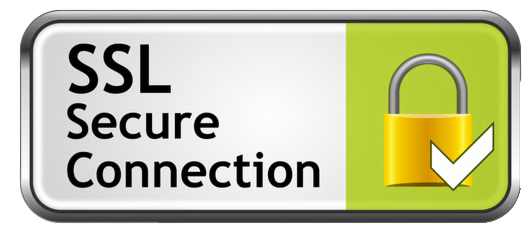 Eevi personal safety devices are supporting
over thousands of lives across Australia today.