Retirement Living Models for Care
David Waldie at the Leaders Summit 2022
The independent living village proposition is accelerating towards more demanding care support as residents and the Government seek innovation in thinking and services. This requires operators to review their staffing, technology and risk profiles, and revenue streams and efficiencies.
David Waldie
Founder & Managing Director
David Waldie is the Founder and Managing Director of eevi, a leading provider of digital care technologies that support our older and more vulnerable Australians. With a mission to better enable Australians to age in place, wherever they choose to live, eevi seeks to curate, innovate and integrate device and platform technologies to better support our end customers and those in their network of care. Peer recognised for his leadership qualities and commitment to technology innovation, David is an active contributor to broader industry discussions on the direction of senior living and how best to support Australians to age well.
---
Sam Franklin
Director
Prior to joining EQT Partners, Sam was an Associate at Affinity Equity Partners in Sydney, focusing on private equity investments in the Financial Services, TMT, Data & Digital and Consumer Sectors. Prior to Affinity, Sam worked at Macquarie Capital in Sydney and Deutsche Bank in New Zealand. Sam holds a Bachelor of Commerce degree from The University of Auckland, New Zealand.
---
Byron Cannon
CEO
Byron Cannon is the key driver behind LDK Seniors' Living. As the Chief Executive Officer, he is responsible for the day to day management of the business making decisions on all matters affecting operations, culture, performance and strategy of the organisation. Byron worked with Paul Browne for many years as his lawyer, when Paul ran his previous retirement living and aged care businesses. He shares Paul's passion for developing a retirement living and aged care model that treats both residents and staff alike, with Love, Decency and Kindness.
---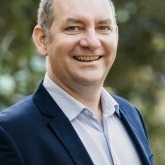 Gateway 4G VoLTE

The Eevi Gateway 4G VoLTE is your in-home personal safety system and comes with 1 month free professional monitoring when you purchase outright.

Tech Angel

Whether you need help setting up an ipad, a Google Home or have general technology-based questions or queries, our angels are ready to help assist you and answer your questions.

Life Pendant

The eevi Life Pendant is a personal medical alarm to provide help if you ever you need it. It has two-way voice communication, 4G connectivity and can be used when out and about.

Activity and Door Sensors

The eevi Activity and Door Sensors help loved ones and carers ensure your safety at home by alerting them when no activity is recorded for a set period of time.

Smart Watch

The eevi Smart Watch comes with inbuilt GPS and emergency response packaged in a stylish, modern timepiece that delivers help at the touch of a button.

Wristband Accessory

This wristband easily connects to the eevi pendant for the Gateway. Comfortable and easy to wear.
More from Eevi