Technology keeps you young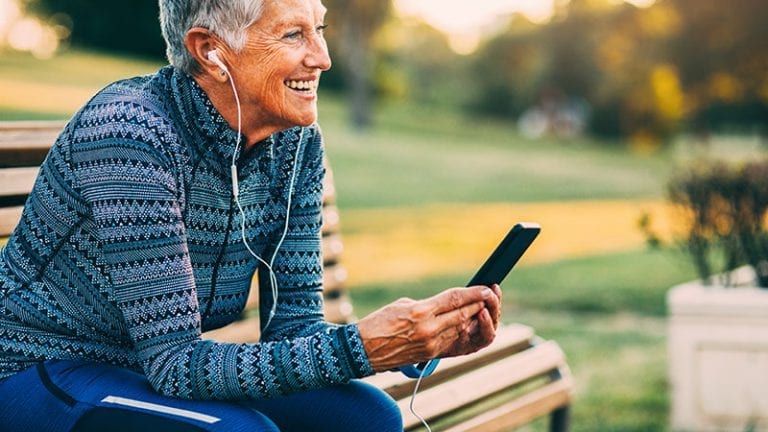 Today, let's face it, technology is sexy. Not only are the designs sleek, lux and desirable, but by wearing them, or displaying them in our homes, we are saying we are current, in touch.
Up until recently, many older users of technology and devices complained of feeling frustrated as the devices were so foreign and difficult to use, or of feeling branded as old by being forced to wear and use large, skin-coloured hearing aids or bulky health monitors. With these health aids, there was little consideration about comfort, aesthetics or usability. Now that we are seeing more people choosing to age in their own homes, the health tech market has literally exploded.
The industry as a whole is seeing designs shift to accommodate this new consumer group.
As a result, technology solutions for longevity are better engineered, have greater usability, and are more desirable than ever before. New product categories are emerging to make life easier and safer for users. It's a recognition that a longer life should be a functional and enjoyable life.
With power in numbers, and led by a boomer generation who have changed literally every demographic they have moved through, finally, they are being listened to.
The future of technology
Take eevi.
As a direct result of working with older Australians to understand what it would take for them to embrace technology, the eevi ecosystem of tech solutions are embedded in everyday consumer electronics to make them desirable and easy to use. From simple to use personal monitoring and emergency response on a Google Home, to watches that work as a personal alarm when you are out and about and have the capability to let loved ones know where you are, eevi is keeping you independent and safe without the stigma of tech aids from the past.
By listening, we are delivering.
These changes are empowering, embrace them, as it is technology that is going to keep us young.
Visit eevi to find out how technology can change your life for the better.
More from Eevi