Eevi Acquires Intellectual Property
Press Release
Eevi Acquires Intellectual Property in leading Personal Medical Alarm Gateway Eevi.Life
A leading provider of home care monitoring solutions in Australia has acquired the intellectual property in one of the most advanced medical alarm devices in the Australian market today. The acquisition is from New Zealand firm, Jupl, the providers of hardware and firmware in the Jupl Care Monitoring Gateway.
The acquisition positions Eevi as a leader of "Technology Infrastructure in the Home", an announcement timely in the context of industry changes sought from findings by the Royal Commission into Aged Care. Within the recommendations accepted by the Federal Government is a call for government funding for pre-certified assistive technologies and smart technology in the home. The purpose is to support care and functional needs of older people, help manage their safety and contribute to their quality of life. This and other recommendations around adoption of digital health technologies are expected to continue to drive change needed in the sector.
The acquisition of the IP in the Gateway secures for Eevi an important technology foothold paving the way for future innovation in the sector. Operating an open API-driven cloud-based platform, Eevi seeks to integrate with existing ICT frameworks of retirement villages, home care and high care service providers enabling access to vital data for analytics. Now supported by locally owned and operated hardware, Eevi moves forward with an in-house product team tasked with realising Eevi's vision of 'One Home For Life'.
"People should have a choice over where they live as they get older. We know that care needs evolve over time but that shouldn't mean having to change where you live. At Eevi, we believe in the value of technology to provide important information in real-time to loved ones and carers. How do we allow older Australian's to stay in their home for longer while leading safe and independent lives? And how do we also support operators and carers within the community to provide an improved level of care to those individuals? We're seeking to provide the answer through the technology of the Eevi Gateway and the connectivity it supports." Said David Waldie, MD of Eevi.Life

"This changes the landscape. With control over the platform, the hardware and the
firmware we're better positioned to work directly with operators to solve their problems and pain points. Eevi is now uniquely positioned in the Australian market."

"Eevi's acquisition of the Jupl Care Gateway further strengthens their position as a leader in 'Technology Infrastructure in the Home' ." Said Alan Branigan, CEO JUPL.
About Eevi.Life: Eevi is a leading provider of care technology and care monitoring to senior living. Currently supporting thousands of Australian's, Eevi's mission is to enable better living through technology. In a consumer-led research-based approach to product development, Eevi offers a range of solutions that provide access to emergency care with easy-to-use technology, bringing peace of mind to both the end-user and those within their care network. Discreet and powerful, efficient and reliable, Eevi aims to support the continued independence of senior Australians wherever they decide to live.
About Jupl: Jupl provides a full platform-as-a-service to businesses and service providers focused on protecting people at risk. This is a fully integrated service including; device selection and delivery, system and call centre integrations as well as operational support. To date the Jupl platform protects thousands of people globally including the elderly, workers at risk and victims of domestic violence.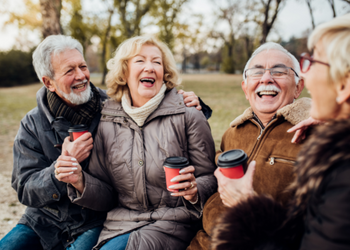 Want to learn more about eevi?
We are here to help. Contact our friendly support team.
Contact us today
Gateway 4G VoLTE

The Eevi Gateway 4G VoLTE is your in-home personal safety system and comes with 1 month free professional monitoring when you purchase outright.

Tech Angel

Whether you need help setting up an ipad, a Google Home or have general technology-based questions or queries, our angels are ready to help assist you and answer your questions.

Life Pendant

The eevi Life Pendant is a personal medical alarm to provide help if you ever you need it. It has two-way voice communication, 4G connectivity and can be used when out and about.

Activity and Door Sensors

The eevi Activity and Door Sensors help loved ones and carers ensure your safety at home by alerting them when no activity is recorded for a set period of time.

Smart Watch

The eevi Smart Watch comes with inbuilt GPS and emergency response packaged in a stylish, modern timepiece that delivers help at the touch of a button.

Wristband Accessory

This wristband easily connects to the eevi pendant for the Gateway. Comfortable and easy to wear.