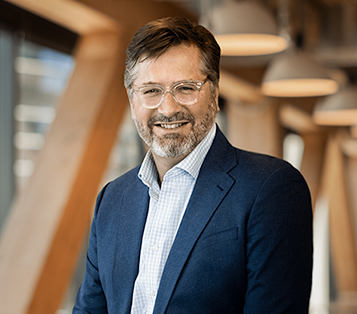 David Waldie
Founder and Director
David Waldie is the Founder and Managing Director of eevi. Driven by a commitment to contribute to positive change through advancing technologies in our industry, David's background is telecommunications-based. He has previously built and operated several technology and telecommunications ventures and also held an executive position in Telstra's broadband business.
David was the founding Chairman of Fivegoodfriends, a home care and disability support provider and continues to be an active member on a number of boards, both not-for-profit and privately run.
When he's out of the office you'll find him supporting his local club rugby team, East's or as skipper on the water with the family. Peer recognised for his leadership qualities and commitment to technology innovation, David is an active contributor to broader industry discussions on the direction of senior living and how best to support it.