Help when you need it,
peace of mind when you don't.
Regardless of how healthy and active you are, there comes a point in life when it's good to know help is close by should you need it. Whether at home alone or out and about, it's comforting knowing someone you trust is never far away. The Eevi Life Pendant tucks discretely into your clothing or clips to your belt, and instantly sends an alert to up to 5 contacts when activated to trigger rapid response when you most depend on it.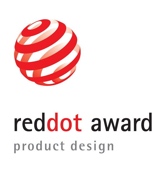 Eevi personal safety devices are trusted in over 5000 Australian homes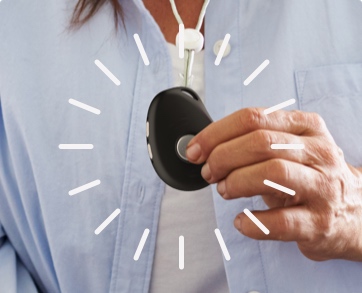 STEP 1:
Press button for help
STEP 2:
Pendant sends alert + location to up to 5 contacts via text
STEP 3:
Speak handsfree via the pendant
Order now for immediate FREE delivery and reclaim your independence.
Purchase outright with no ongoing fees or contracts
Ready to use straight from the box complete with accessories
Professional response 24/7 packages available
$535 Only $457!*
Trusted by Australia's leading senior housing operators to ensure safety of residents.
Why choose Eevi?
The Eevi Life Pendant allows you to maintain your independence and quickly connect with loved ones or a carer should you need to. It's lightweight, wearable, innovative technology that fits in the palm of your hand and goes wherever you go to ensure your protection and freedom.
Discrete, modern, European engineering and design
Instantly share your location and speak to trusted contacts via Telstra's 4G network
Sophisticated Swiss GPS technology with fall detection alert

Optional 24/7 monitoring with high priority access to emergency services

Shower and exercise proof
Choice of stylish colours and monitoring options

Easy alert contact registration via our convenient online form, update anytime
Australian-based technical support team
The Eevi range of monitoring devices offer state-of-the-art solutions to help you maintain your independence.